No, I'm not being facetious. Regular readers (thank you my fine few dozen!) would know that I am not a big fan of Congress's work. In fact, it's fair to say that if Congress passes legislation, I'm almost certain to think our country is worse off for it.
So why would I rationally and sincerely consider Congress a "well-oiled machine?" Because, as an institution, as unpopular and frighteningly wasteful as it seems to those of us on the outside, it is extremely functional at serving the values of those on the inside.
How can one reconcile this graph…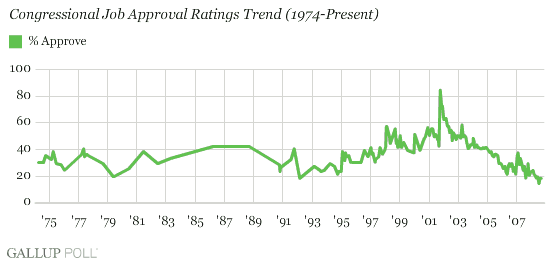 With this one?
One way is to view our Federal government as a broken business model that simply cannot go out of business.